About Orthotics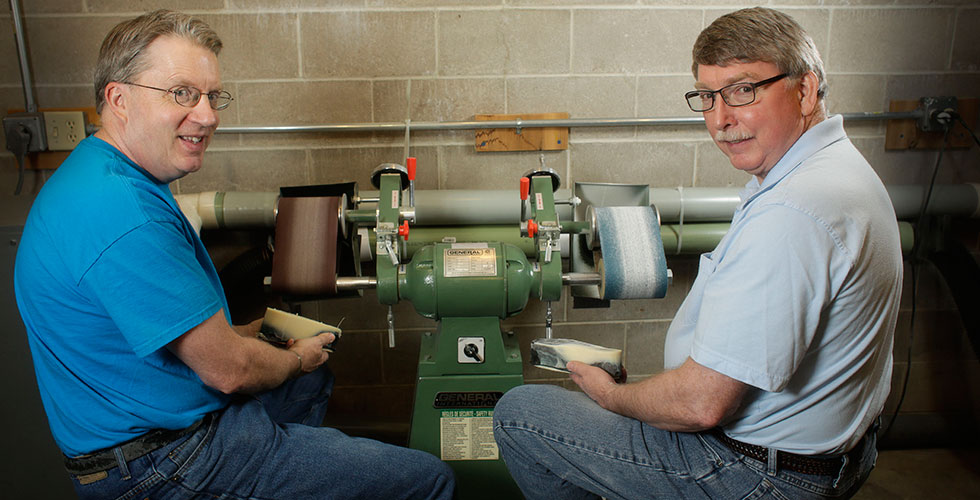 Dr. Coffin makes his orthotics from a variety of non-compressible, flexible materials which he has chosen for the patient's specific foot condition. He is constantly experimenting with new materials. All of his orthotics are made in his own laboratory and he personally completes several steps including producing an accurate cast and positive replica of the foot in a correct neutral position, as well as finishing the process to create a device which will function well for each patient and their particular needs.
Dr. Coffin has experimented with a variety of chemical polymers and has developed materials of the appropriate density and flexibility. He also determines which covering material and shock absorbing materials will perform best for each patient based on their foot type and level of activity.
Dr. Coffin has found that the orthotics that are most successful are those made to the length of the sulcus (just beyond the ball of the foot). It is possible to create a full length orthotic; however, many have reported that this tends to scrunch the toes in the toebox area. The three-quarter length allows the big toe to push off more effectively as well.

For those who must wear a dressier shoe the majority of the time, it is an option to order leather orthotics which are less bulky and take up less room in the shoe.
Dr. Coffin does not utilize hard, plastic orthotics.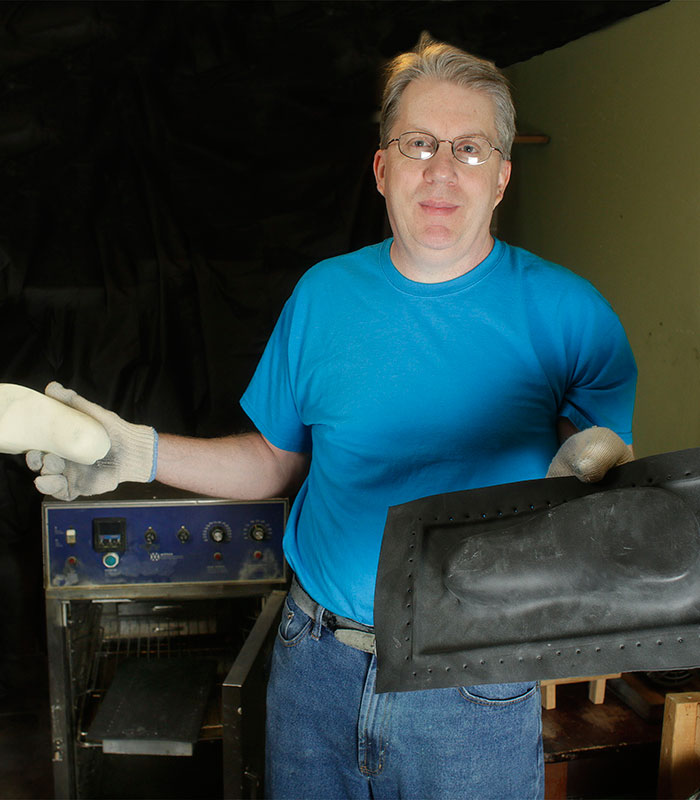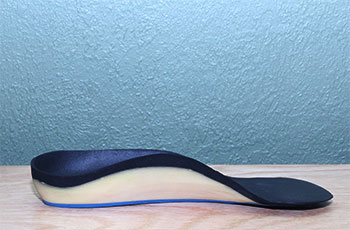 Regular Orthotics
To maximize their effectiveness, most of Dr. Coffin's orthotics are "regular," designed to fit into athletic style shoes or other supportive tie shoes. The majority of Dr. Coffin's orthotics are built three quarter length, easily moved from shoe to shoe.
Low Profile Orthotics
Although we can design thinner, narrower "low profile" orthotics, specifically for boots or slip-ons, they will not be as supportive nor accomplish the original goals. They are a good choice for a second pair of orthotics and can be worn when dressier shoes are mandatory.
Keep in mind that there is still some bulk that will push your foot up, especially if the shoe has narrow sides.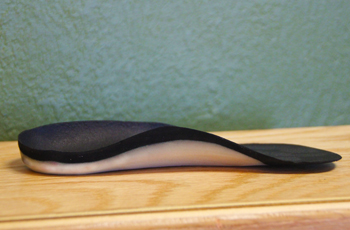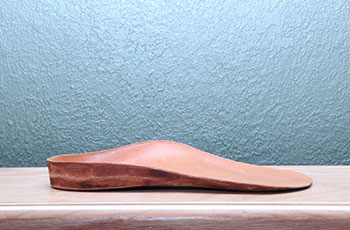 Leather Dress
These orthotics are advised for people who must wear dressier shoes on a regular basis, however, they must be cut down somewhat for a lower profile and some control will be lost. These orthotics may also be recommended as a second pair since they will not provide maximum support.
Customizations
Dr. Coffin will determine the appropriate materials to build the supports, based on his examination of the patient. Some people need softer materials while others need stiffer materials for more support. In some cases, he will advise full length orthotics to solve a particular problem.