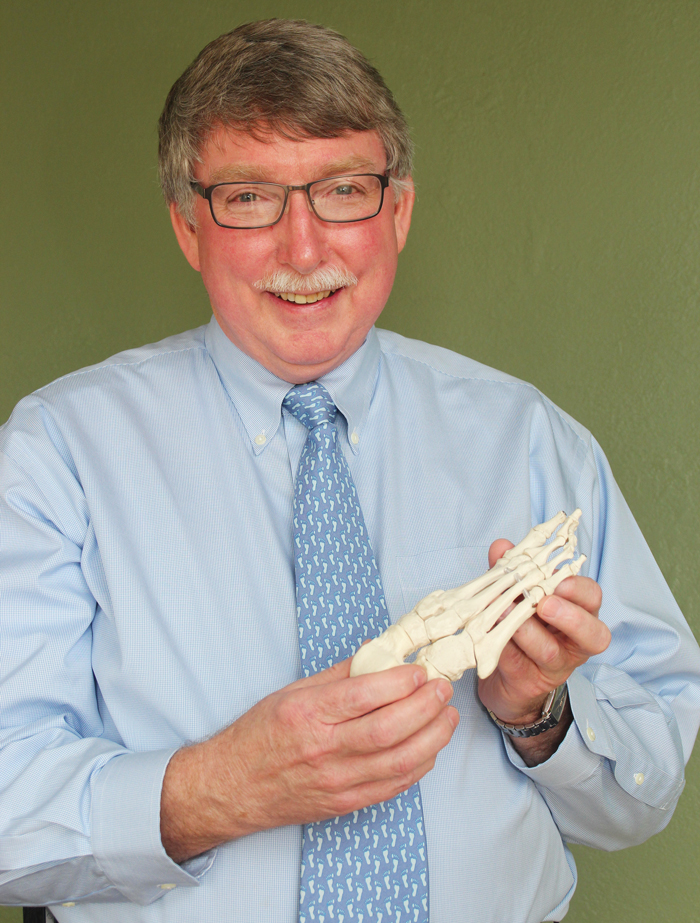 Dr. Paul Coffin has practiced podiatric medicine in Sioux City for over 35 years. Through the years, he has enjoyed treating patients with a variety of foot problems. As he continues his podiatry practice, he can now concentrate on his true passion – orthotics and biomechanics.
Dr. Coffin's practice is unique in that he not only evaluates the patients' biomechanics but he also builds custom orthotics to address imbalances. Dr. Coffin will take time with each patient to understand their problems and work closely with them on their treatment plans.
We welcome new patients who are interested in having an evaluation of the mechanics of their walking or running and those who would like to consider custom orthotics.
We're located in a convenient location just over the river from Sioux City – in South Sioux City at 110 East 39th Street – just off Dakota Avenue.
Please contact us about the services we offer.